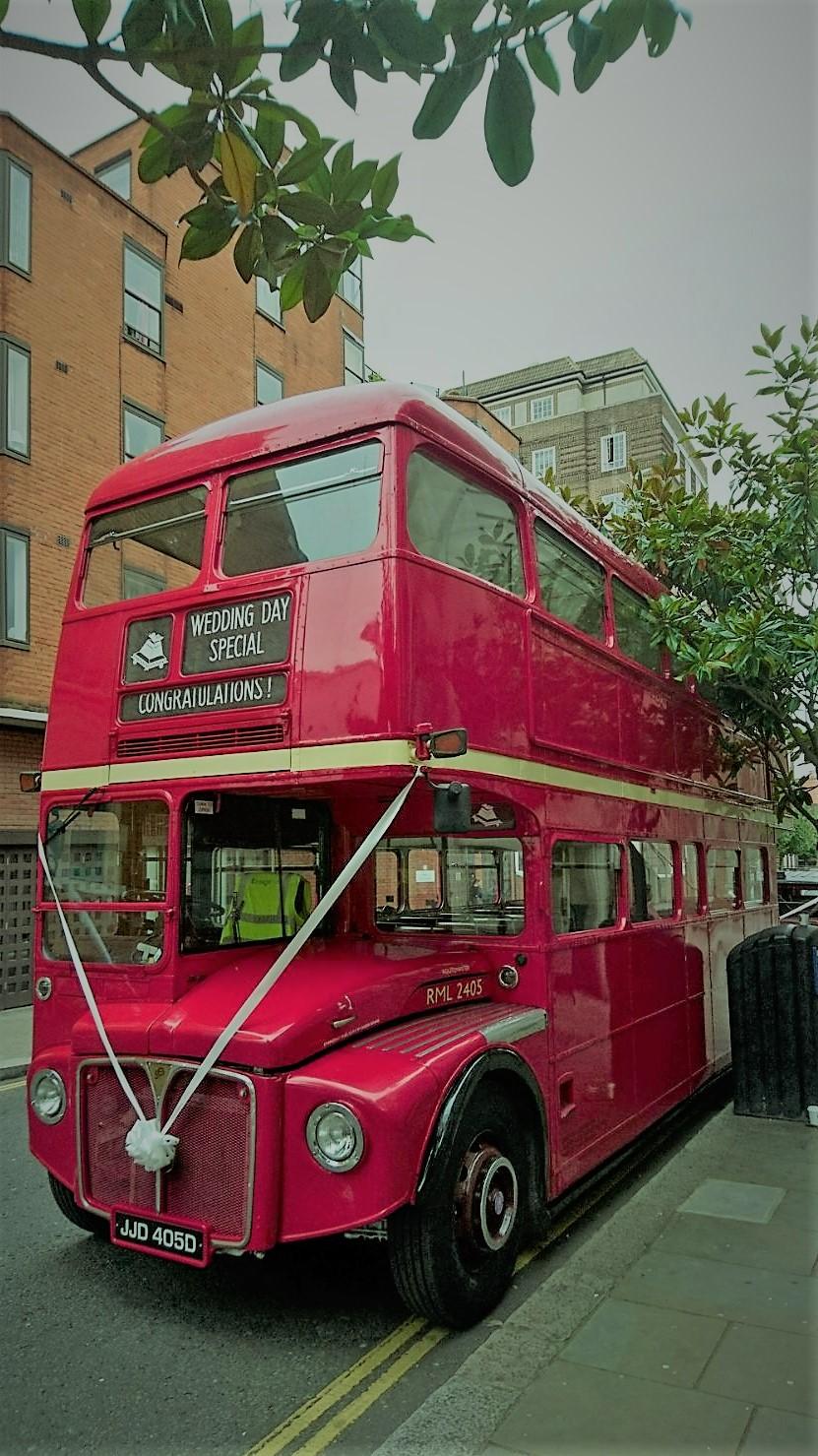 Marieke got in touch, having seen the band perform at their friend's wedding earlier in the year, to see if they were available for their own wedding party. Happily they were and we went about planning the day's music. The couple opted for an acoustic duo as the venue wasn't able to have any amplified music at all, and also the first set was performed on their wedding bus! All the wedding guests were treated to a tour of London on Marieke & David's wedding bus and so our duo got everyone in the party mood and singing along whilst seeing the sights.
The remaining sets were performed at The Phene over dinner and then into the evening. A fabulous wedding with a the bus tour making it really unique, an absolute pleasure to be involved in. Most importantly we're so pleased the bride and groom were happy with the band - thank you Marieke & David for your comments below:
'Hi Helen,
Hope you are well. Have been meaning to email you, we had our wedding and went on honeymoon and now back to normal :).
Wanted to let you know that the guys were absolutely fabulous on our wedding day and to send a belated thank you! We had great fun on the bus tour, so glad they came on the bus as that was the perfect entertainment for the tour. And also during our dinner they played greatly and everyone loved them. As everything went so quickly I didn't get a proper chance to say thank you, so a belated email to do this. I hope they also enjoyed the day/evening.
Anyway, hope you have a great weekend ahead and best of luck with all future bookings. I will definitely recommend the guys to anyone who is in need.
Best regards,
Marieke'